Other events in the field of emerging substances
This page will be regularly updated with information and useful links to other relevant conferences and workshops in the field of emerging environmental pollutants.
2019
---
1-3 April 2019, Piran, Slovenia
1st ISO-FOOD International Symposium on Isotopic and Other Techniques in Food Safety and Quality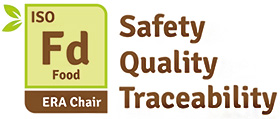 The desire for improved food safety, quality and traceability by governments and consumers alike is driving demand for more and better information about the food we eat, from where it is sourced and how it is produced, its quality, and its impact on health and on the environment. Nevertheless, food fraud and recalls of food items due to mislabelling or contamination are commonplace, and experts know that these reported cases are just the tip of the iceberg. Maintaining and assuring the integrity of food is hugely important and this in turn is resulting in the development of innovative and cutting-edge analytical approaches. This symposium brings together an interdisciplinary array of researchers, scientists, policy makers, and stakeholders to present advances in isotopic and chemical methods, and to foster a lively and rewarding exchange of ideas and information. 
Topics:
Food authenticity and traceability 
Food databases and semantics
Food safety and quality 
Nanomaterials and nanotechnologies
Metrology in food 
Foodomics
Registration opens: 28 November 2018
Abstract deadline: 1 February 2019
---
3-5 June 2019, Stockholm, Sweden
International conference on environmental specimen banks - The past, present and future of Environmental Specimen Banks
The conference will be a meeting place for presentations and discussions about new techniques and methods for environmental specimen banking, environmental monitoring and new contaminant data for a variety of matrices, including top predators.
---
16-20 June 2019, Thessaloniki, Greece
17th International conference on chemistry and the environment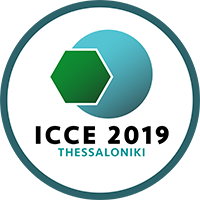 ICCE 2019 addresses scientists in the academia, industry and in governmental institutions alike and intends to provide a unique information and communication platform for environmental scientists and a forum of professional exchange with collaborators and colleagues of related disciplines. The 17th ICCE will continue along its scientific tradition providing a representative spectrum of updated scientific information for modern applications of Chemistry in the relevant field of Environmental Research and technology development. Dedicated satellite events will be organised as pre and post-conference events highlighting special emerging scientific aspects of very recent developments and requirements.
Abstract Deadline: 15 January 2019
Registration Deadline: 30 March 2019
For more details please go to http://www.icce2019.org/
---
8-13 September 2019, Krakow, Poland
14th International Conference on Mercury as a Global Pollutant (ICMGP 2019)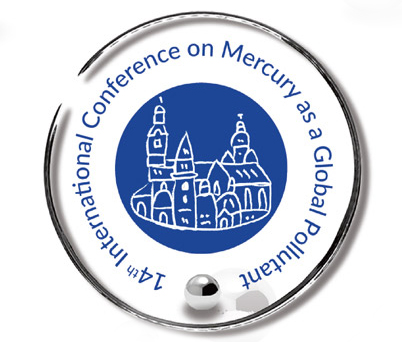 The overall theme of ICMGP 2019 is: Bridging knowledge on global mercury with environmental responsibility, human welfare and policy response. Considerable scientific knowledge has been developed on sources and emissions of mercury, its pathways and cycling through the environment, human exposure and impacts on human health. Major synthesis of this scientific knowledge has been presented at a previous Conference in Providence in 2017. The conference in Krakow will focus on application of research results for the implementation of the objectives and targets of the Minamata Convention. The discussion at the Conference will also be directed towards identification of new areas of research and policy actions to make this implementation more efficient.
There are four major themes of this discussion defined within the following questions:
How is mercury cycling changing on the global, regional and local scales in response to perturbations caused by major anthropogenic drivers of the environmental change. 
What is the relative risk of mercury exposure to human health and wildlife in the context of human welfare?
How can technological development contribute to the reduction of mercury exposure and improvement of environmental responsibility? How will industry achieve more control of Hg emissions, handle waste products, and clean up contaminated site?
How can scientific knowledge contribute to the implementation and effectiveness of the Minamata Conventions and other regulatory agreements? How important is the integration and implementation of emerging and future mercury research into the policy making?
The Conference will gather about 800 scientists, policy makers, experts from industry and producers of equipment for mercury emissions reduction and mercury concentrations and exposure monitoring. Prof. Jozef Pacyna is the Chairman of the Conference with Prof. Jerzy Falandysz and Prof. Janusz Golas as co-Chairmen.
Abstract Deadline: 4 March 2019
Registration Deadline: 8 July 2019
For more details please go to http://www.mercury2019krakow.com
---
28-29 November 2019, Barcelona, Spain
2nd International Conference on Risk Assessment of Pharmaceuticals in the Environment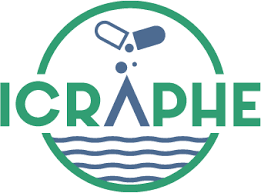 Further to the success of the first International conference on Risk Assessment of Pharmaceuticals in the Environment ICRAPHE (Paris, 2016) the 2nd edition will take place in Barcelona, Spain, on 28-29 November 2019.
The conference will address the following themes:
Environmental Monitoring in the Water Cycle and Food
Sewage Epidemiology
Ecological and Health Effects, Hazards and Risks
Degradation and Remediation Technologies
Wastewater Reuse and Plant Uptake
This conference aims to capture outstanding examples of active research in this field and to draw the attention to future research needs.
For those interested in submitting a full manuscript, a Virtual Special Issue will be planned in one of the Elsevier journals.
Oral presentations from 1st March to 1st June
Poster presentations from 1st March to 1st October
For further information www.icraphe2019.activacongresos.com 
---