Archive 2022
2022
---
20 - 24 November 2023, Amsterdam, The Netherlands
41st International Conference on Environmental & Food Monitoring, ISEAC-41
The conference focuses on innovations in analytical techniques covering the environment-food continuum. After a period of pandemic-related absence, ISEAC-41 will provide a great platform to highlight the latest scientific and technological achievements, exchange of out-of-the-box ideas, meet with vendors and discover the latest analytical developments, strengthen existing collaborations and, last but not least, expand your scientific network and initiate new scientific adventures. 
 
More information on the ISEAC-41 preliminary program can be found here.
---
9 - 10 October 2023, Barcelona, Spain
ICRAPHE - 4th International Conference on Risk Assessment of Pharmaceuticals in the Environment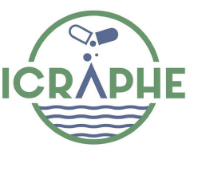 The Fourth International conference on Risk Assessment of Pharmaceuticals in the Environment (ICRAPHE) will take place in Barcelona, Spain, next October 9 and 10, 2023. This is a follow up of the First ICRAPHE international conference organized in Paris, September 8-9, 2016, the Second one in Barcelona, 28-29 November 2019 and the Third one (virtual) in Hangzhou, China, 14 October 2022.
The following themes have been selected:
Environmental Monitoring including Non Target Analysis, Bioanalytical tools, Sensors and Bioinformatics of Pharma residues and Antibiotic Resistance Genes in the Water Cycle (session 1) 
Wastewater-Based Epidemiology for Public Health (session 2)
Ecological and Health Effects, Hazards and Risks (session 3)
Microplastics as vectors of Pharma Residues in the environment (session 4)
Degradation and Innovative Remediation Technologies (session 5)
Abstract submission: Abstract for oral or poster presentation should be submitted through the on-line system in the conference website
Oral presentations: From 1 December 2022 - 1 May 2023
Poster presentations: From 1 December 2022 - 1 September 2023
---
10 - 14 September 2023, Maastricht, The Netherlands
Dioxin 2023 - 43rd International Symposium on Halogenated Persistent Organic Pollutants (POPs)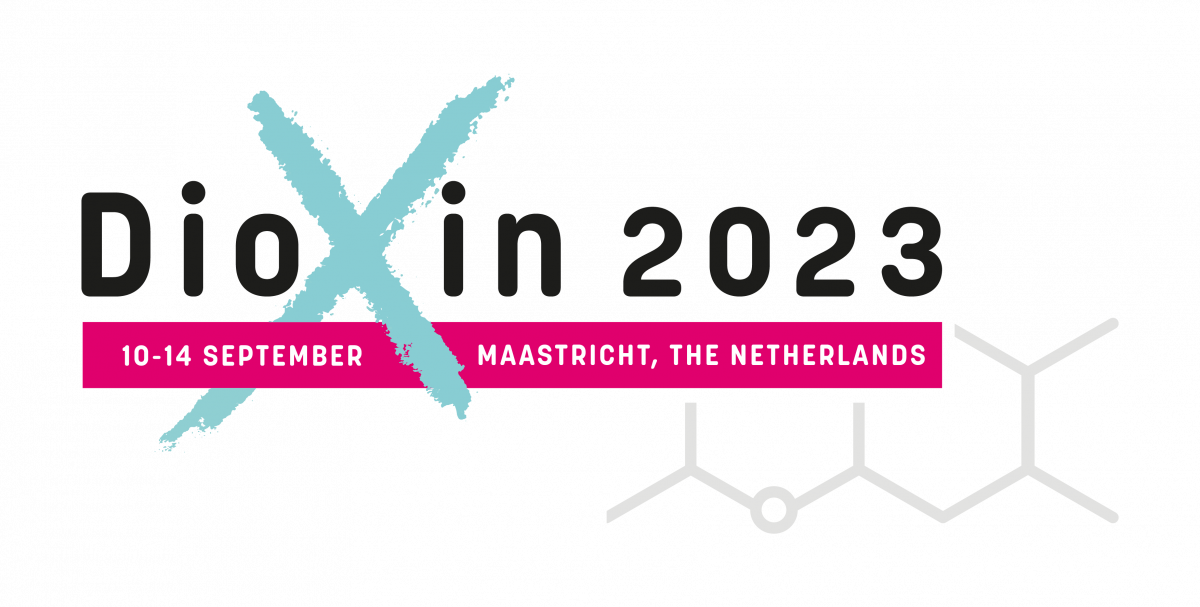 Dioxin 2023 will focus on the science of dioxins and additional persistent organic pollutants following major advances in analytical determination, the understanding of emission, transport, fate, degradation, toxic behaviour, regulations, along with the growing attention in developing countries and global pollution issues. Up to 1000 delegates are expected to register for the event, classically representing more than 500 abstracts (200 are oral presentations and 300 are posters) presented in up to 5 parallel sessions during 4 days. In conjunction with the Symposia, there will be an exhibition involving instrumentation, chemical products, accessories, analytical companies, scientific journals, legal entities, research centres.
Early Registration closes: 30 June 2023
---
11 - 15 September 2023, Prague, Czech Republic
AquaConSoil 2023
AquaConSoil is a bi-yearly event where scientists, policy- and decision makers and industry representatives gather to learn, share and engage on sustainable use and management of soil, sediment and water resources. Since 1985 we welcome approximately 800 visitors from all over and outside Europe. The 2023 ACS conference will address 5 topics:
Topic 1 - Water and soil resource recovery in the context of Circular Economy and European Green Deal
Topic 2 - Soil-water-sediment system contribution to climate change adaptation and mitigation
Topic 3 - Sustainable remediation, emerging contaminants and prevention towards zero pollution
Topic 4 - Water and Soil in the digital world
Topic 5 - Tools and systems Thinking Approaches to manage complexity in sustainable soil-water-sediment systems
The deadline for abstract submission is 31 January 2023
More information at https://www.aquaconsoil.com/aquaconsoil-2023/
---
7-11 August 2023, Montreal, Canada
International Conference on Collaborative Solutions to Environmental Problems under Climate Change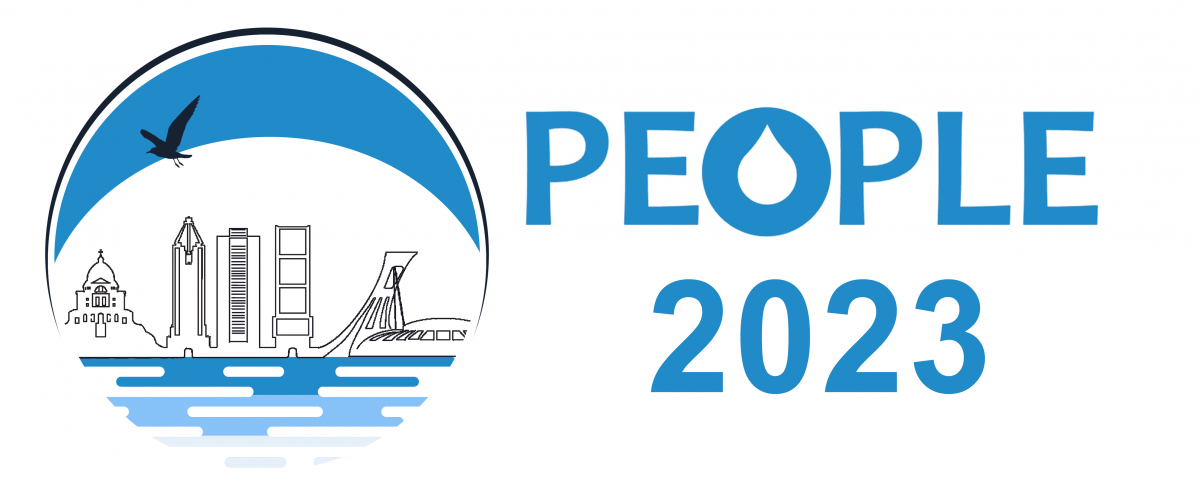 This is the 6th annual conference of the global Network on Persistent, Emerging and Organic Pollution in the Environment (PEOPLE Network; www.People-Network.ca), and co-hosted with Memorial University and the Concordia Institute of Water, Energy and Sustainable Systems of Concordia University, along with partners including the University of the Arctic and the International Water Association Young Water Professionals Canada (IWA-YWP Canada), and special issues from supporting Journals Environmental Systems Research (Springer Nature), Marine Pollution Bulletin (Elsevier), and Water (MDPI).
This event welcomes scientists, regulators, practitioners, and community representatives who are interested in seeking and developing collaborative solutions to environmental programs from traditional to emerging ones worldwide under the changing climate. We are calling for collaborative efforts on research, development, education and engagement for improved knowledge and better solutions. "People create environmental problems, and our PEOPLE help find the solutions!".
More information at https://www.people-network.ca/
---
11 - 15 June 2023, Venice, Italy
ICCE 2023 - 18th International Conference

The conference will provide a unique and inspiring information and communication platform for environmental scientists and a forum of professional exchange in the field of environmental chemistry and related disciplines. An interesting programme of social events will accompany the Conference. In addition, several satellite events will be associated with the Conference for in-depth discussion, seminars and workshops on highly relevant selected topics.
Registration: 30 April 2023
Abstract submission: 24 March 2023
More information at https://www.icce2023.com/
---
11 June 2023, Venice, Italy
Challenges in Quality Assurance and Quality Control of Micro- and Nanoplastics Analysis – ICCE 2023 Satellite event
In this Satellite event, we will present and discuss a series of concepts, examples and recommendations how to translate and implement established QA/QC tools into MP analysis of complex matrices. These include among others the selection and use of different surrogate standards (e.g. coloured, isotope-labelled, fluorescent or metal doped) along different steps of the analytical chain to account for, e.g., extraction, pyrolysis or imaging efficiency, the development and use of controls such as fresh and aged MP standards and spiked reference materials, as well as inter-laboratory comparisons and ring trials. Whenever possible, one should resort to complementary analytical approaches based in orthogonal instrumentation and detection principles, and determine concentrations based on both on number and mass concentration, and in combination with size distribution. Figures of merits of any validated analytical method include method detection limits, blank levels, (linear) concentration ranges, repeatability and reproducibility, recoveries, matrix effects, etc. Their determination and reporting should (even) more regularly become good analytical practise among analytical chemists investigating MP in complex matrices.
More information at https://icce2023.com/satellite-events/
---
30 April - 4 May 2023, Dublin, Ireland (hybrid event)
SETAC Europe 33rd Annual meeting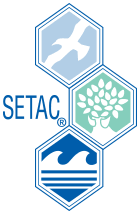 The Scientific Committee for the SETAC Europe 33rd Annual Meeting is committed to putting together a not-to-be-missed conference with an exciting scientific programme addressing the overarching theme of "Data-driven environmental decision-making" for the protection and restoration of the environment. To support the transition to renewable economies and sustainable business practices, and to facilitate the translation of scientific knowledge into data-driven policy making and regulation, SETAC Europe 2023 will bring together scientists from various disciplines in academia, business/industry and government to share, debate, discuss, disseminate and facilitate the use and re-use of their most recent scientific knowledge to support adaptive and responsive environmental management and protection.
The breadth of topics that SETAC Europe 2023 will address:
The environmental fate and effects of emerging and existing pollutants and their mixtures, at cellular, organism, community, population and ecosystem levels;
The development of solutions to reduce, replace and regulate the use of known pollutants;
Strategies and methods to mitigate and remediate contaminated soil, air and water;
Innovations to foster more sustainable practices in agriculture, waste treatment, resource management and more; and
Life cycle thinking approaches including supply chain data collection, impact assessment modelling and footprinting methodologies.
Abstract submission: 30 November 2022
---
7-8 February 2023, Gothenburg, Sweden
Workshop on Achieving Zero Pollution of Persistent ad Mobile Substances
ZeroPM presents the first workshop on Achieving Zero Pollution of Persistent and Mobile Substances - Prevention through Chemical Alternatives, Policy Action and Market Transition. The workshop will profile three topics: chemical alternatives assessment, policy actions and strategies to catalyse a market transition. Presentations and breakout sessions will be held by leading experts in these fields from diverse sectors, along with ZeroPM consortium members. We invite industry representatives, investors, water suppliers, researchers, NGO's, policy makers and enforcers to join ZeroPM in its mission towards a toxic free environment.
---
19-20 October 2022, Berlin, Germany (hybrid event)
Microplastics in soils – a threat for human health and the environment? 
This conference focuses mainly on impacts of microplastics in soils, approaches and policy recommendations. Research has shown that soils are a major sink for microplastics. The international conference provides an opportunity to learn and exchange knowledge on the topic of microplastics in soils and is aimed at scientists and decision-makers alike. The first day of the event focuses on the state of the science, the second day on identifying policy, solutions and recommendations for action. The hybrid event will take place on 19 and 20 October, 2022, lunch-to-lunch (19 October: 12:30 pm -18 pm, 20 October: 8:30 am – 13 pm) at the Neue Mälzerei, Friedenstraße 91, D-10249 Berlin, Germany.
Registration and participation: This event will take place as a hybrid event. A limited number of participants may join in presence at our venue. Please indicate upon registration if you would like to participate in presence or online. Due to the limited capacity at our venue, we will be able to confirm your seat only afterwards in a separate email. Participation capacities may also be influenced by the pandemic situation in October. Online participation is not limited.
Please register here: https://forms.ecologic.eu/microplastics
The agenda is available here: https://www.umweltbundesamt.de/en/conference-microplastics-in-soils
---
18-19 October 2022, Paris, France
"Developing science-informed policy responses to curb endocrine disruption in freshwater"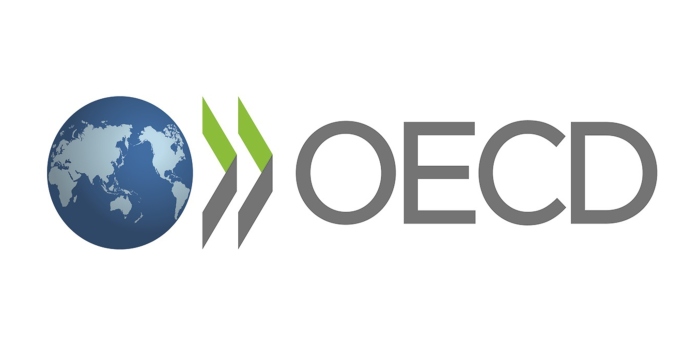 The ultimate objective of the workshop is to provide policy guidance, founded on scientific knowledge and country practices, to manage endocrine disruption in the freshwater environment.
The objectives of the workshop are to:
Build a policy-relevant knowledge base on endocrine disruption in freshwater and its impacts on ecosystems and human health;
Identify lessons learnt and good practices from country case studies on monitoring and policy approaches on freshwater;
Explore policy options to advance from monitoring and data collection to mitigating endocrine disruption. Some options might be centered around the effects of endocrine disruption to complement "conventional" life-cycle approaches of sources, uses and disposal of chemicals.
The outcomes of the workshop will inform the OECD report on Policy Responses to Endocrine Disruption in Freshwater, which will feature case studies and include policy recommendations.
For more information, please contact Marijn Korndewal (marijn.korndewal@oecd.org).
---
18-19 October 2022 (virtual event)
Assessing Risks for Soils: Challenges and Opportunities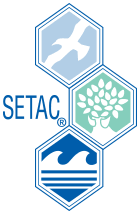 To balance economic objectives with the preservation and protection of soils, particularly in light of the goals of the green deal and the soil strategy for 2030, we need to first understand the current state of soil biodiversity and the diversity of soil types in general, as well as occurring soil threats. We need to explore and improve technologies that enable a multi-system or ecosystem-based approach to measure the impact of stress on soils, and we require an overarching regulatory framework to support sustainable soil systems across different habitats and land use types (e.g., agricultural or industrial land use). It's a complex subject requiring cooperation among scientists and regulators. The webinar is for the SETAC and general soil science communities, and it will provide a forum to inform, understand and discuss pertinent issues and strategic paths forward to support our common goal for a sustainable, healthy soil ecosystems.
Organised by SETAC.
---
18-20 September 2022, Utrecht, The Netherlands (hybrid event)
International Passive Sampling Workshop (IPSW 2022) 
The International Passive Sampling Workshop (IPSW) is a platform for sharing knowledge and information on the use and developments within the field of passive sampling. In this edition of the conference we want to pay special attention to the application of the technique within a regulatory context. To achieve this goal we welcome a diverse audience from experts in the passive sampling development and application technologies to new users becoming more familiar with the passive sampling advantages. Do you want to present your work on passive sampling at a scientific congress or want to know more about the use and benefits of passive sampling from a regulatory perspective? Have a look at https://ipsw.eu/ and register! Early bird registration is open until the 30th of June.
IPSW2022 is a collaboration between the IPSW organizing and scientific committee and the NORMAN working group on passive sampling.
---
23–26 August 2022, Charlottetown, Prince Edward Island, Canada (hybrid event)
PEOPLE 2022 - International Conference on Persistent, Emerging, and Organic Pollution in the Environment: Challenges and Solutions under Climate Change
The goal of this conference is to provide an international venue (in-person and virtual) and bring together researchers and professionals from diverse sectors and disciplines in natural science, engineering, social science, and medicine, to present their achievements and innovations, exchange ideas, share information, grow connections, and explore opportunities. This event will offer some interesting keynote speeches, technical presentations, short courses/workshops, field trips, and social events. The key topics include among others:
Water Quality Management
Water and Wastewater Treatment
Drinking Water Safety
COVID-19 Monitoring and Testing in the Environment
Sludge Treatment and Management
Waste Management and Minimization
Air Pollution and Control (Outdoor and Indoor)
Inland and Marine Oil Spill Response
Emerging Contaminants - Fate, Transport and Effect
Site Assessment and Remediation
Resource Recovery and Management
Deadline for Abstract Submission: 21 April 2022
For further information https://www.engr.mun.ca/PEOPLENETWORK/index.php/people-2022-home/
---
1–2 July 2022, Thessaloniki, Greece
8th Metrology Conference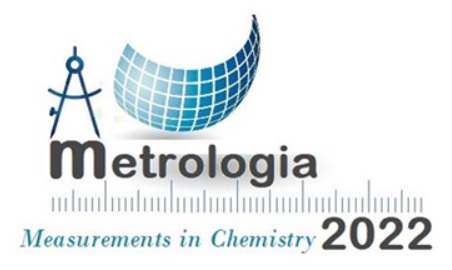 The theme of the 8th Conference will include all areas of metrological interest, with emphasis being given to Chemical Measurements. Dedicated satellite events will be organized as pre and post-conference events highlighting special emerging scientific aspects of recent developments and requirements.
For further information https://www.greekmetrology.gr/
Deadline for Abstract Submission:  28 February 2022
Deadline for Full Paper Submission: 30 April 2022
---
14 June 2022, Berlin, Germany
LIFE APEX Final Workshop (hybrid event)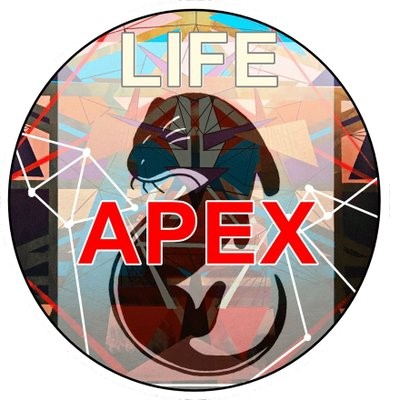 The workshop aims to present and discuss the novel results from the LIFE APEX project and to give a future perspective on the use of biomonitoring data of apex predators in hazard and risk assessment under REACH and other legislations. New data on the exposure of top predators from all over Europe to known pollutants and contaminants of emerging concern will be presented at the final conference of the LIFE APEX project. What is the relevance of these findings for environmental and chemical legislation and how can we use data from top predators for chemical management in the future? The morning session of the one-day meeting will present QA/QC measures for top predator samples, results of target and Non-Target Screening analyses and regulatory assessment of the data. In the afternoon, we plan to discuss how to further develop monitoring approaches for top predators with policy makers, regulators, research, industry, and non-governmental organizations. 
The workshop will be held on June 14 from 09:30-16:00 as a hybrid event with approximately 50 seats for on-site participation and online video access (no access restrictions).
More information on registration will follow shortly.
---
8–10 June 2022, Rennes, France
ALEXS 2022 - Atlantic Exposome Summer School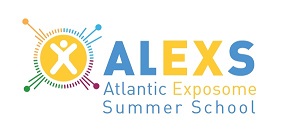 IRSET, in collaboration with ANSES and the Institute for Advanced Biosciences (IAB, Grenoble) are pleased to announce that Atlantic Exposome Summer School ALEXS 2022 - the 6th edition of the European Doctoral College on Environment and Health (EDCEH). Devoted to the exposome concept, this 3-day event will feature a variety of training, networking and learning opportunities. This is an excellent opportunity for those interested in emerging research and the latest methodologies in exposomics. Pioneer researchers in the field of exposomics involved in H2020 EU projects such as HELIX and ATHLETE projects or HBM4EU are scheduled to give plenary lectures. Other lectures will discuss a wide range of important topics including high-resolution mass spectrometry and 'omics' technologies, personal sensors, biomarkers, citizen sciences and statistical methodologies in epidemiology to better define and study the exposome. Workshops will be organised to discuss practical aspects of exposomics and will include hands-on learning opportunities.
More information and registration here
---
22–26 May 2022, Durham, N.C. USA
Nontarget Analysis for Environmental Assessment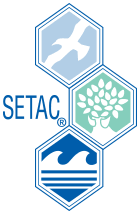 The goal of this meeting is to move nontarget screening and its application forward in the context of environmental assessment by involving stakeholders from all sectors.
The meeting will have a mixed format with keynote lectures, oral and poster presentations, and breakout discussion and demonstration groups. The meeting will intensely cover nontarget screening approaches, from the analytical technology, to application in real-field studies and implementation in risk assessment.
The meeting will include three main topics:
Frontiers in nontarget screening: Instrumentation, data evaluation and application to monitoring the water environment
Identifying transformation products and metabolites formed in biological and technical systems
Tools to prioritize identification: Statistics, exposure indices, toxicity, fate modeling
For further information https://nta.setac.org/
---
2 March 2022, virtual
BoDEREC-CE Final Conference
This is the final conference of the BoDEREC-CE project where we will present to you our findings and discuss on PPCP problem in water and solutions possible implemented in the future. BoDEREC-CE  sets  an  innovative  approach  by  implementing  pilot  sites  in  Central Europe countries to monitor emerging contaminants (EC), above all pharmaceuticals and personal care products (PPCP). BoDEREC-CE is focused not only on the study of PPCP behaviour, particular attention is paid to assessing the effectiveness of attenuating this specific type of pollution, using different types of drinking water treatment technologies: the main output is an innovative model-based decision-making tool, which, given future legal thresholds, can be used as an early warning tool. 
For further information https://www.interreg-central.eu/Content.Node/BoderecCE/
---